In 2017 year, we have introduced the EVAK submersible pump into our offer , the new EUBL series – the 50EUBL5.10 slurry pump, a single-phase unit that allows to pump solids up to 38mm.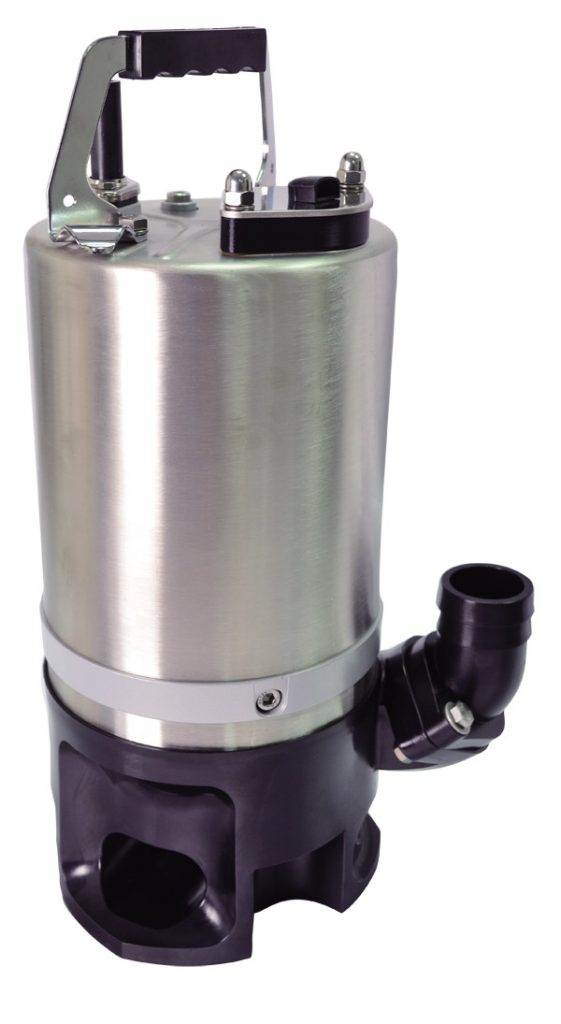 This unit with single phase motor has a power of 750W, maximum output up to 400 l / min. and lifting height up to 12m.
The unique feature of the pump, equipped with an open-type impeller, is the ability to pump solids with significant diameter (up to 38mm) and allowing work with not full submersed condition. (thanks to the use of a water jacket and an air valve)
The small weight of the pump (15kgs) makes it a very ergonomic unit for construction work, as well as for removing sludge from tanks. Both the pump body and the impeller and diffuser are made of materials with improved abrasion resistance. The rotor is made of patented polyurethane abrasion resistant (HYTREL), cast on a metal core. Therefore, the unit will be very efficient and trouble free during pumping water containing sand and gravel.
The professional design of the pump also consists of a triple shaft seal constructed on the basis of EKK BURGMANN double mechanical seal in oil bath (silicon carbide / silicon carbide on the side of the pumped liquid) + additional shaft seal protecting the oil chamber.
Built-in thermal protection provides protection in cases such as:
– Problems caused by blocking
– Excessive load during pump startup
– Sudden high power consumption
– Problems with cooling
Pump performance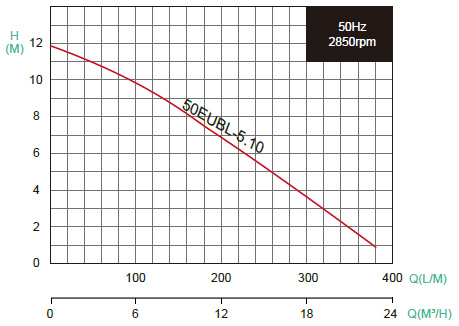 More info (PL):
http://www.evak.pl/0/27/pompa_szlamowa_z_plaszczem_chlodzacym_do_pracy_w_niepelnym_zanurzeniu.html