We are a distributor and, in some cases, a general representative for Poland for several brands of professional submersible pumps. Pumps are offered for many drainage, sewage and industrial applications.
One of our leading pump brand is EVAK  – professional submersible pumps with high durability and unmatched price / quality ratio.
For years we have been successfully distributing other brands as well, like Flygt, Tsurumi, Afec, Mody Pumps, Grindex, Faggiolati and others

Selection of submersible pumps
We encourage you to contact us by telephone or e-mail for support in selecting the best pumps for your application. For inquiries about the selection of pumps, it would be useful information such as:
– expected capacity at duty point (after losses, eg in liters per minute or m3 / hour)
– typical geometrical lift height/pumping head  (vertical difference between pump level and end of discharge pipe)
– the typical length of discharge pipes/hoses and their diameter.
For industrial applications, it would be advisable to determine the temperature, density and chemical properties of the liquid (in order to determine whether specific material designs are required)
Evak submersible pumps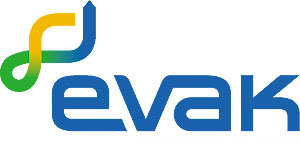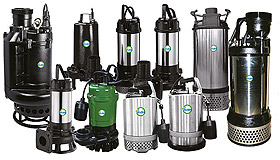 For dewatering, and industrial application. Proffesional units with brillant price/performance/quality ratio..
---
Flygt submersible pumps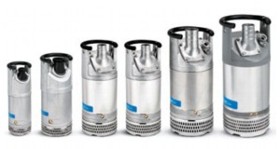 One of the world top brands in submersible pumps products.
Proven in mining, construction, and municipal applications.
READY pumps – small submersible pumps for large tasks
2600, 2800 series drainage pumps – wear-resistant submersible drainage pumps
DS2600 sludge and sludge pumps
Pumps with agitator
Sewage pumps


---

Mody Pumps submersible pumps

High class submersible pumps for dewatering and industrial applications.

---