EVAK – proffesional submersible pumps.
High quality with cost savings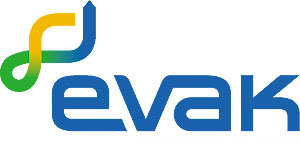 EVAK is a manufacturer of pumping equipment with many years of experience. In the scope of the Evak brand, we can primarily identify such products as submersible and sewage pumps, submersible pumps, pump controllers, submersible pumps, stainless steel versions for industry.
Evak submersible pumps on the Polish market have been available for several years. At that time, they won the recognition of customers, many very good references and confirmed their quality. The manufacturer has implemented ISO quality management system, and each pump is tested before delivery.
Applications of Evak submersible pumps
Evak submersible pumps are supplied for a number of applications, the most popular of which are:
drainage works in construction, open pit mines (EUS series, EUB, EUBL, ESA agitator)
sewage treatment in the water and sewage industry, home sewage treatment plants (Hippo, EW)
Industrial use for pumping corrosive liquids and aggressive liquids (EWS and EUBS stainless steel AISI 316 series)
in sewage treatment plants (Hippo, EW, EUBL)
Use by fire service units (PS series)
professional pumps for domestic applications such as drainage, pumping water, drainage of buildings (single-phase EUB, EUBR, Hippo)
industrial applications, process water supply (most series)
construction machinery rental (EUS series, EUB)
EVAK submersible pumps are designed for continuous operation in professional and demanding applications. They are easy to operate and maintenance.