Mobile pump units, anti flooding pumps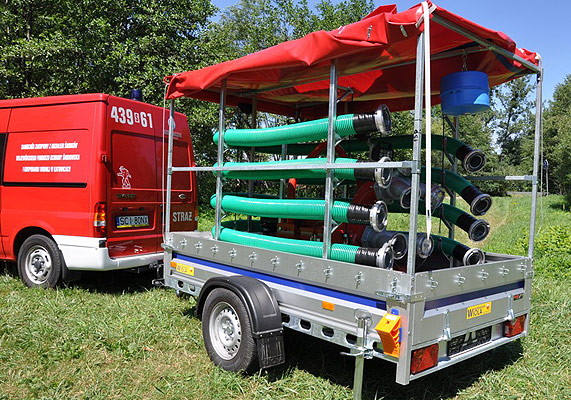 For years, one of our specialties is are deliveries of transportable flooding protection  pumps for contaminated water. The mobile pumping units are based on robust water pump sections, with large solids handling.T ransport pumps are assembled on trailers with approval for traffic on public roads manufactured by leading Polish manufacturers  on the basis of top-class components.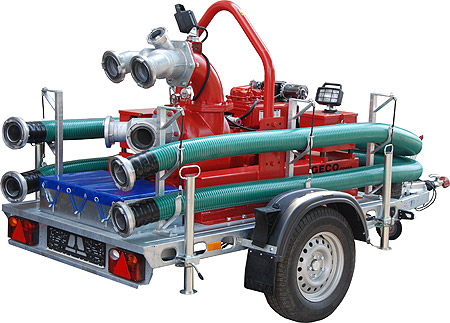 Typical deliveries of mobile pumps are made for civil protection brigades, and also water supply and sewerage companies.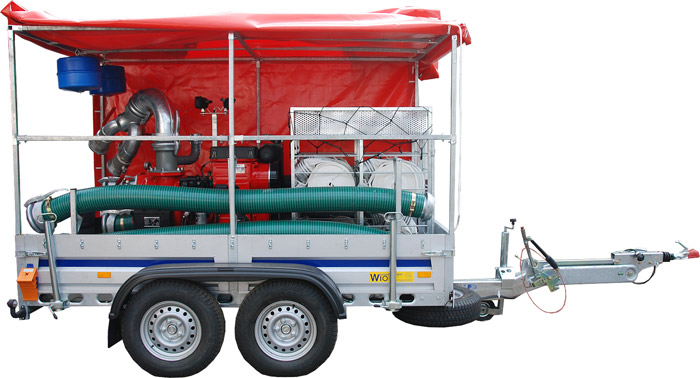 In our wide portfolio we can propose pumps with max. capacities from 150m3/h. to 4000 m3/h, and even more.
Selfpriming pumps for liquids with solids
Some pump units are based on self-priming pumps. Their design is based on the availability of a suction without the use of additional sections of vacuum pumps and separators. After the initial one-time filling pump casing with water, the water circulation in the pump body causes the vacuum to form and evacuate the air fro suction line. This simplifies the construction of the pump, making it virtually trouble-free.

Selfpriming pumps without vacuum pump, usually provide possibilities of suction up to 7-8 meters, but are recommended for suction up to 6meters. For higher suction depth, there are recommended vacuum assisted units,