Efficiency and lowest operating costs in wellpoint dewatering

Geho ZD piston-type piston pumps for effective drainage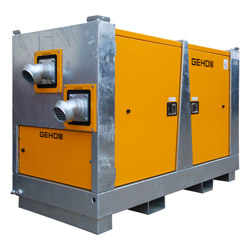 The Geho ZD pump series is a Dutch-designed piston pump with high hydraulic efficiency and ability of pumps water+air producing vacuum, what makes them often perfect solution for work with wellpoint system sets.
The Netherlands and Belgium are countries that have had to deal with water level control, land reclamation, canal stabilization, flood prevention, especially due to the large number of low-lying areas threatened by flooding in the North Sea. In such countries, priority is given to ensuring that pumping and dewatering systems are economical and reliable. work with dry excavations.
– according to most of users optimum solution for wellpoint dewatering
Geho ZD series is the piston pump line proven for decades.
The pumps were designed for wellpoint dewatering, have very high efficiency and effectiveness during that process.
Specific piston pump feature is possibility of constant pumping water and/or air without need of additional, separate vacuum system.
Very high vacuum that can be obtained (up to -9.6 bar), high air handling capacity guarantee very high effectiveness during work with wellpoints, even if they are installed at very low depths.
Pulsatile nature of work, prevents clogging of wellpoint filters in silty soils.
Very high hydraulic pump efficiency (>90%) guarantees lowest fuel consumption (in most cases about 1 l/h).
Pump design allows to work dry for extended periods of time (but there is strongly recommended to fill initially the pump with water).
In most cases, the routing service is possible on the work site, without transport to workshop. (for example: replacements of piston cups, valves inspections, gland regullation).
The specificity of piston (as positive displacement pump type ) make, that capacity is not depended on the head/pressure (up to 20m). It makes, that piston pumps work very well even with very long discharge line.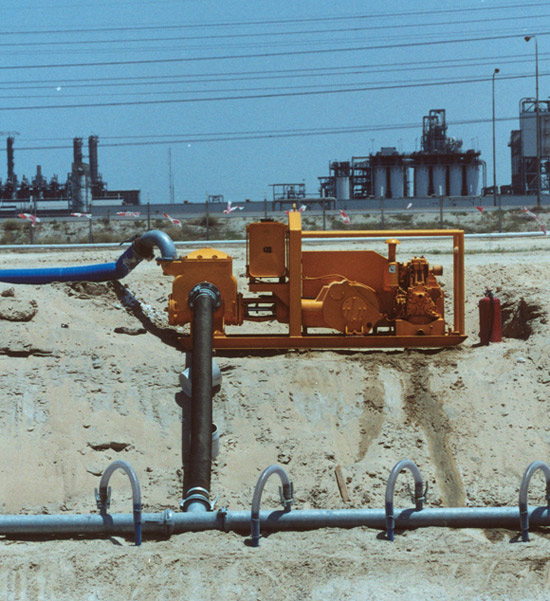 Designed for maximum durability and minimal maintenance
Geho ZD pumps are designed for continuous, long-term operation, minimizing the need for any supervision. The piston pump design also allows for extended work without water supply, which is often harmful for the mechanical seals  of the centrifugal pumps.
Experienced users (contractors and rental companies) prove that the design of the piston pumps Gecho ZD is characterized by a very long service life. When replacing typical wear parts (cylinders, piston bowls, rubber valves, springs), Geho ZD pump units can be effective even after more than 20-30 years of use.
Geho ZD models run at constant speed of diesel engine, just over half their maximum speed, which also makes them usable for up to a few tens of thousands of hours without any overhaul. Installed engines feature an enlarged oil sump, which allows for longer service intervals.
The advantage of the Geho ZD pumps is its great ease of use and, in most cases, the basic service possible at the workplace (eg replacement of leather cups), without need of transport to the workshop. .
Models of Geho ZD piston wellpoint pumps
Geho ZD pumps have been produced for many years with a capacity versions of 30-100m3 / h.
The currently recommended model is the Geho ZD 900 (with a capacity of 95 m3 / h), optimized for use with the most commonly used types of wellpotint systems with up to 50-80 units of flexible (1 inch) filters or up to 40 2 inch diameter filters. Another models : Geho ZD 600 (with capacity of 65 m3 / h) and Goliath series pumps (with capacity up to 50m3 / h) are available on request.
Model
Suction/ discharge ports
Q max
m3/hWater
H max
m
Air
m3/h
Goliath 50000
DN100
53
20
53
Geho ZD 600
DN100
65
20
65
Geho ZD 900
DN100-DN150
95
20
95
Model details 
All ZD pumps are available in electric motors and diesel Hatz engines .
Diesel driven engine versions are usually delivered in soundproof enclosure ("SILENT COMPACT").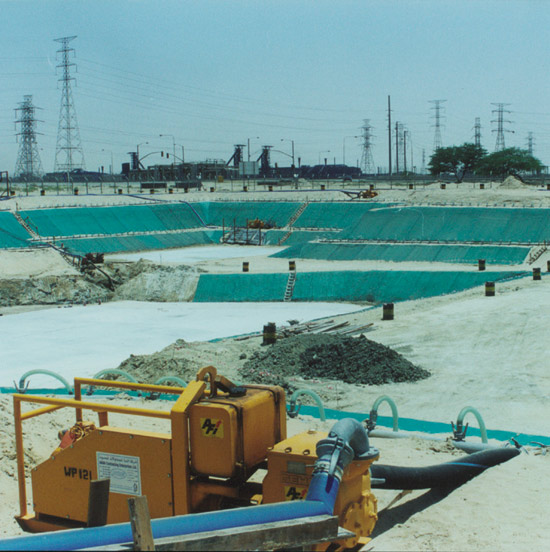 Construction and materials

Pump housing: Cast iron
Valve seats: brass
Cylinders: stainless steel
Piston cups/sealilng: leather
Piston rod: chromium-molybdenum steel
Valves: rubber
Valve guides: chrome-molybdenum steel
Piston rod seal: Teflon gland packing rings
Base frame, housing: carbon steel

Geho ZD pumps – manufacturer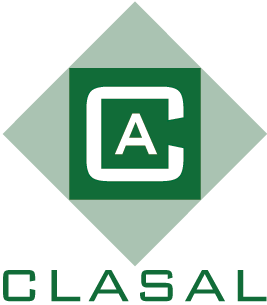 Over 50 years ago, Geho and Clasal have acquired expertise in dewatering systems. This was possible through active participation in the design, development of drainage technology and pumping equipment, with particular emphasis on piston pumps. Both Geho and Clasal pumps have been used successfully for many decades in the world. After many years of close cooperation between companies, Clasal acquired in January 2015 the right to further design, manufacture and distribution of Geho ZD piston pumps.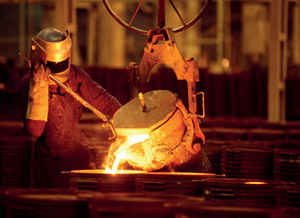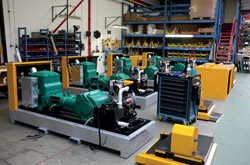 As an experienced team of specialists, Clasal has set up the further development of these units, the production of equipment in the highest quality standards, and further emphasis on popularization of the brand. Geho ZD pumps are supplied to dozens of countries and the manufacturer has its own foundry and production facilities equipped with the latest generation of CNC machines. So Clasal as a manufacturer has maximum control over the quality of manufactured equipment. We can say for sure – "They know what they do". Ithe n addition to Geho ZD pumps with a capacity of up to 95 m3 / h, the company also offers smaller Goliath piston pumps (up to 53 m3 per hour).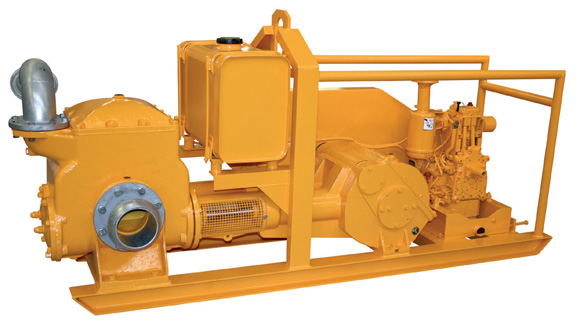 Other reading: